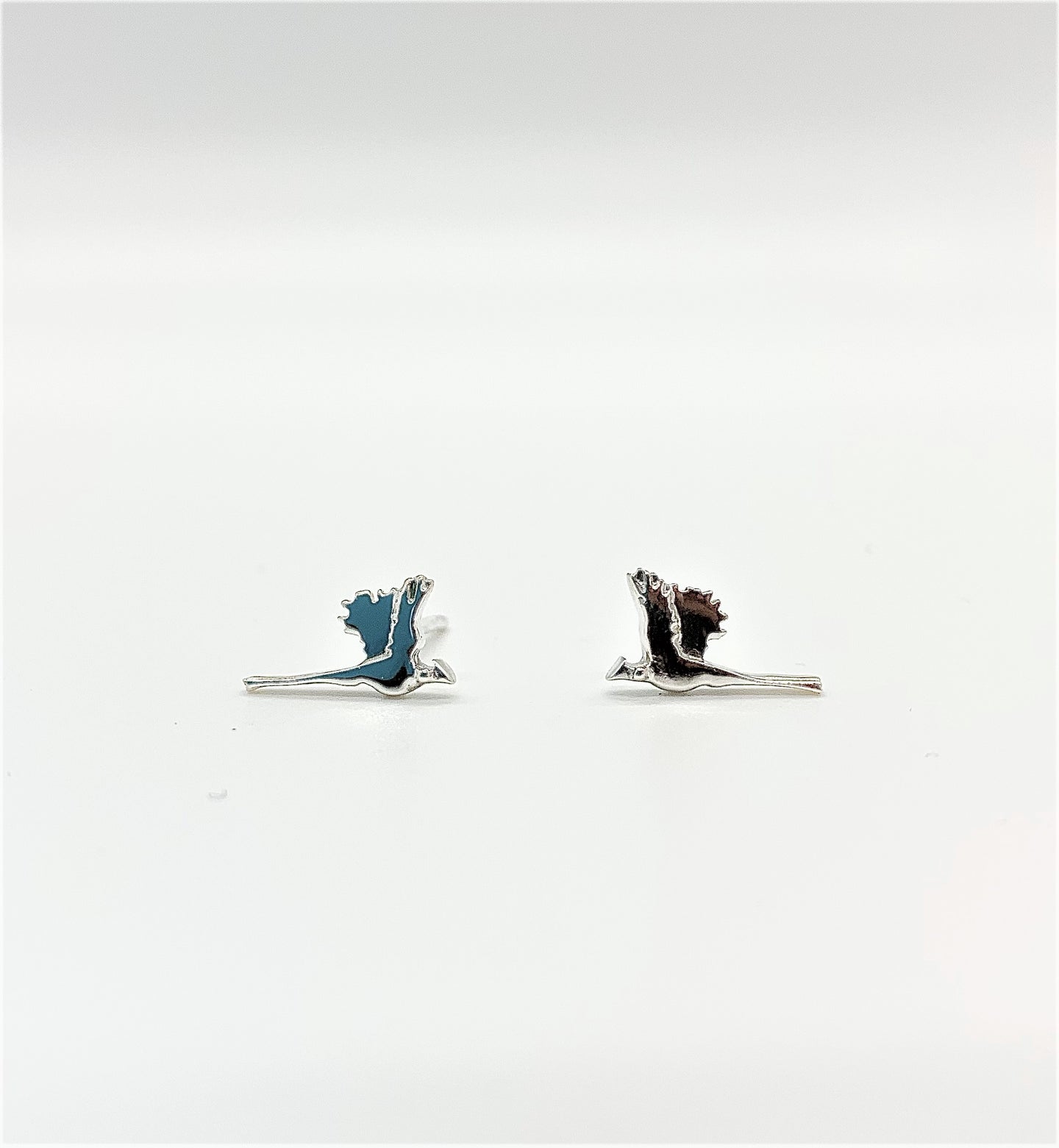 Flying Pheasant Stud Earrings
Regular price £0.00 £50.00 Sale
Small flying pheasant stud earrings. Sterling silver.
For these studs Jen hand cut an original pair of flying bird studs to create the stud earrings. She then used the original to make editions from the original hand cut design. She solders and hand finishes every stud. 
Some of Jen's jewellery prices have altered slightly, this is because she has changed the way she makes some of the jewellery, she still finishes the jewellery to the highest quality but she has found a more time efficient way to create her jewellery items.