Hand crafted silverware and Jewellery by Jen Ricketts
Hand Pierced Silverware
Award winning silversmith Jen Ricketts gained a First Class Honours Degree from De Montfort University and went on to complete a year long silversmithing residency at Bishopsland. Jen has received awards from The Goldsmiths' Craft and Design Council London and from the Craft&Design Magazine. In 2015, she completed a prestigious commission for the Lord Mayor of Sheffield which was subsequently presented to the Queen on for her visit to Sheffield on Maundy Thursday. The piece was then on exhibition in Buckingham Palace in Summer 2017.

Jen has perfected the silversmithing technique of hand saw piercing. She uses the finest of saw blades to hand cut her designs. Her current work concentrates on making bespoke functional silverware of intricate city skylines and intriguing silhouettes of countryside scenes.

Each piece is exquisitely detailed and can be tailor made to commission, featuring images of special or memorable places. Jen always begins a commission with a drawing of the design. These drawings then form the template with which Jen hand cuts the design from silver, creating a unique piece of contemporary silverware.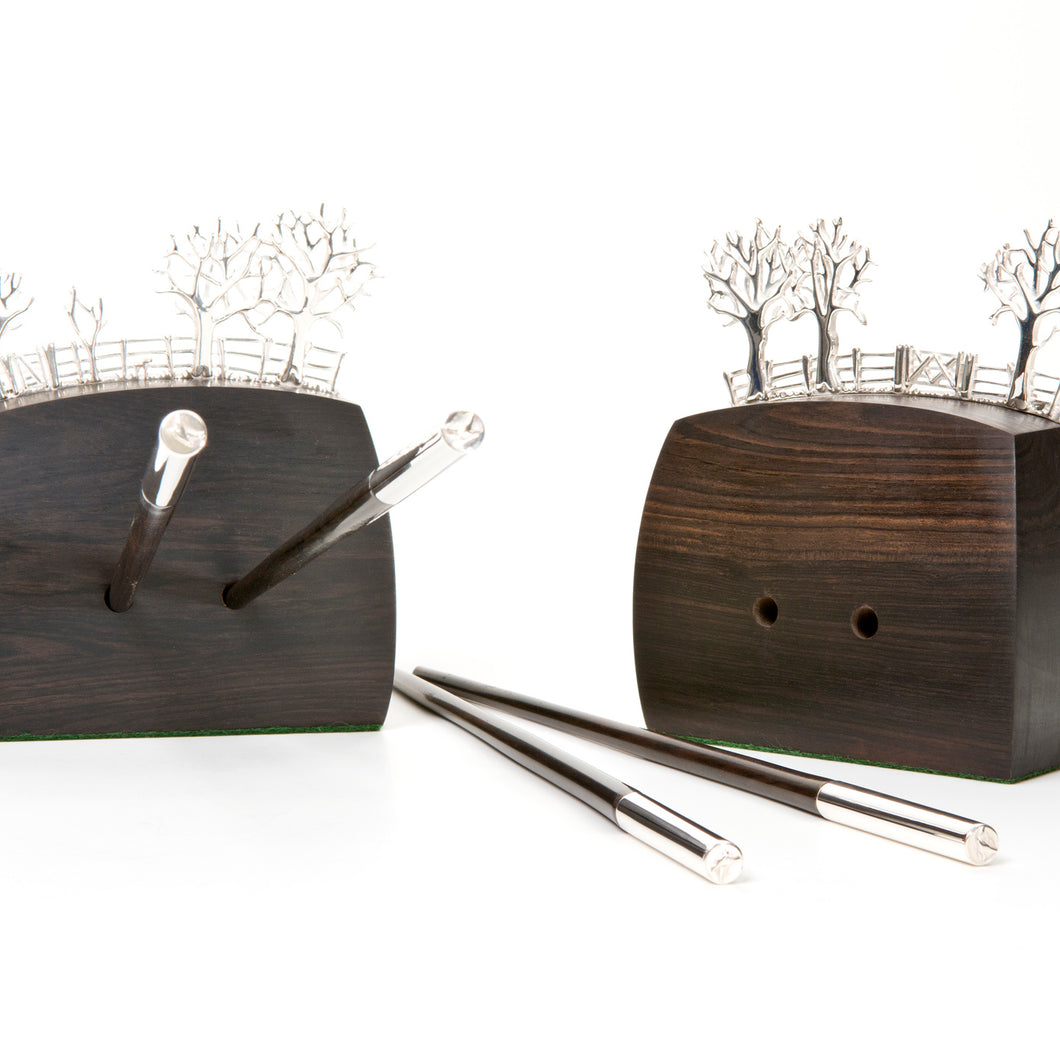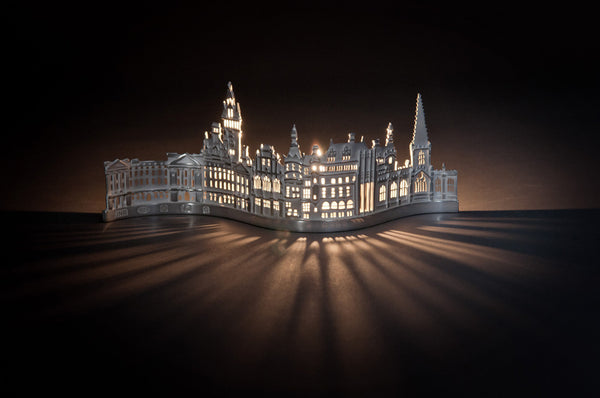 Hand Pierced Tea Light Candle Holder
In 2015 Jen was commissioned by the Lord Mayor of Sheffield to design and make a unique hand-pierced Tealight Holder. This beautifully made silver skyline, featuring Buckingham Palace, Sheffield Cathedral and Sheffield Town Hall was then presented to the Queen as a gift from the City of Sheffield on Maundy Thursday 2015. It has since been selected to be displayed throughout the summer of 2017 at Buckingham Palace, as part of the "Royal Gifts" exhibition. 

This special exhibition told the story of Her Majesty's reign over the past 65 years, through the official gifts she received. Jen's work featured alongside a range of gifts from every continent. The exhibition ran from 22nd July to 1st October 2017 during the summer opening of the State Rooms.
View Commissions
About Jen
Jen makes everything by hand using traditional silversmithing techniques. All designs are drawn by Jen before being applied to the silver. The process is time consuming but results in intricately detailed pieces of artwork. 
Jen specialises in creating custom made one off designs but she has also created a range of jewellery collections available to order online.